ESD100-01 : Bluetooth OEM Module, Class 1, V1.2. Chip antenna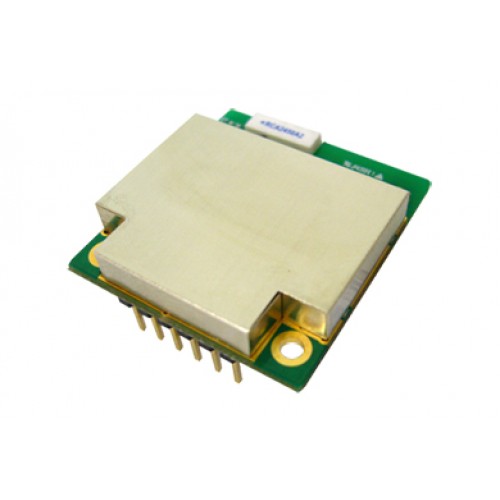 ESD100-01 : Bluetooth OEM Module, Class 1, V1.2. Chip antenna
Parani-ESD100 is designed for integration into user devices by on-board installation. It is connected to the device via built-in UART interface and communicates with other Bluetooth device. Parani-ESD100 enables RS232-based serial devices to communicate wirelessly. Parani-ESD100 has a built-in on-board chip antenna.
Features
Output Interface UART, Compliant Bluetooth Specification v1.2- improved AFH(Adaptive Frequency Hoping), Fast connection
Transmit Power - ESD100: Max. +18dBm
Receiving Sensitivity - ESD100: -88dBm(0.1%BER)
Compact size - ESD100: 27.5 x 30 x 14(mm)
Provides transparent RS232 serial cable replacement.
Supports Bluetooth Serial Port Profile.
Interoperability with PDA, laptops etc.
Built-in chip antenna included
Supports firmware upgrade via windows-based software(ParaniUpdater)
Working distance ( In an open field ):
Class 1, Nom. 100 meters
Easy to use Windows configuration tool available.
No external drivers required.